When home-decor designer Annie Selke, founder of Dash & Albert and Pine Cone Hill, moved into her new home, she opted not to dedicate a whole room to use as an office space. So where did she hide all her paperwork and supplies? A small closet off the kitchen.
No, really! Look!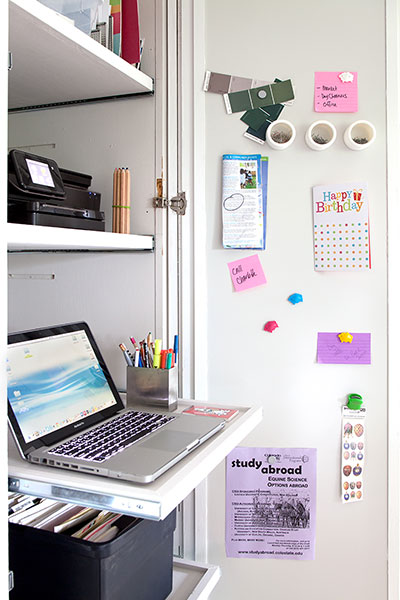 This tiny space is packed with clever features- like pull-out shelves and a magnetic door, which make the most of the square footage. It's the ultimate bill=paying station, and launch pad for school reminders and grocery lists.

To view the original article, Click here.